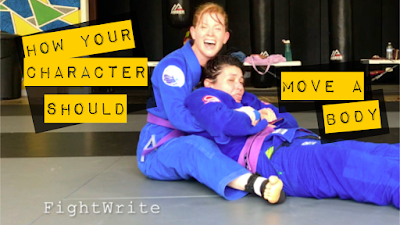 As a fight scene editor and writing instructor, I get asked some pretty odd questions: The most efficient way to go through a portal if some one is shooting at you. The best weaponry for use on the back of a dragon. How to outrun a robot in the docking bay of a space ship. Where you can stab a character and them die but not so quickly that they can't have a conversation before going to glory.
This is my life.
And, I love it.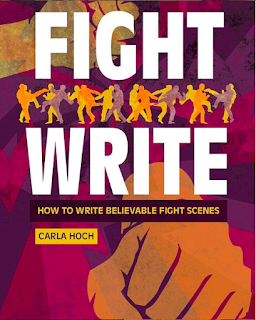 I have been asked many times how characters in manuscripts should move a corpse. Half of the time the writer's tone is dead serious – pun intended. The other half of the time they are laughing but I know they still want the answer. Well, y'all, behold…here's how to move dead weight.
In the video I will explain why dead weight is hard to move. How to move a character that is unconscious, then how to move a character that is dead. And, just as there is more than one way to butter bread, there's more than one way to move a body. What I do in the video is the best way for me and my size.
My assistant in the video is my buddy, Julia, who is hilarious. People should have to buy tickets to hang around her.
There you have it, FightWriters. That is my take on the predicament of dead weight. As you can see I'm trying to do more videos. You have requested them in ALL CAPS MESSAGES, sent me emails and shouted out on social media and I have heard you. I'm trying to do more. Be patient.
Until the next round at FightWrite™.net, get blood on your pages!
*** WARNING *** MOTIVATIONAL THOUGHTS AHEAD ***
Maintaining balance while carrying weight isn't about the weight I'm carrying as much as it is me. I have to be the one to adjust, adapt, be alive in my head enough to move when dead weight is throwing me off my center. That's not to say that my center should change. In fact, the immutable weight of my center will keep me grounded while the rest of me in motion.
In the words of Bruce Lee: be water. Water adapts to obstacles quietly, patiently, persistently, without complaint or altering its molecular structure. It remains unchanged as it carves out a trail through mountains of rock.