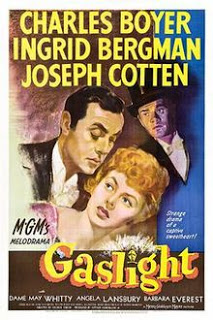 In The Art of War Sun Tzu wrote that "supreme excellence consists of breaking the enemy's resistance without fighting." How is that possible? How can an enemy be broken without stepping on the field of battle? Simple. Make his every step a battle.

Psychological warfare is simply that: war waged psychologically. It brings the battle into the head of the enemy and makes him question whether his body is up to the task of fighting. Although the stratagems of psychological warfare may vary, their greatest vehicle of war is the same:

Doubt.
Yep, that's it. Instill doubt in the enemy. Doubt is a parasite that feeds on one's expertise, training, and fortitude. The more it is indulged, the more starved the host. The more starved the host, the more he will seek assurance. And, when you go looking for confidence, you are guaranteed to find insecurity instead. Get where I'm going with this? Doubt is deadly.

So, what does that have to do with fight writing? A whole heap. Psychological warfare is as much a form of fighting as boxing or blade work. And, it is like, THU BEST, kind of fighting for writers. Psychological warfare lays open the mind of a character. Just splits it like a ripe melon and gives access to all their seeds of thought.

If you have a villain in your story, and, ya do, ya gotta consider the mental tactics that n'er-do-well is using to best everyone. They can't be a flat, paper thin, reprobate.You must give the bad guy every bit the attention you are giving the good guy. Know why? Because the only difference in a hero and a villain is who is telling the story.


In order to instill doubt into anyone, a villainous character has to distort reality. He has to make the good guy believe something that just isn't so. And, one of the most devious ways he can accomplish this is gaslighting.

The term gaslighting harkens back to a play from the late 1930's called Gas Light. In the play a husband drives his wife to insanity by making her question reality. There was also a subsequent film adaptation known as Gaslight. In the movie a husband seeks to have his wife institutionalized so that he might have access to her family's wealth. To make her believe she is crazy, he convinces her that the house they are living in is haunted. One way he does that is by dimming a gas light a little more each day, ergo the term gaslight. But, wait, that's not all. After convincing her the house is haunted he then stops making it seem so to convince her that it was all in her head! HOW MESSED UP IS THAT!!!

Gaslighting is a form of mental manipulation. It is an attempt to gain power over another person by causing them to question reality. When a person isn't sure what is real, they have no concept of the amount of control another person has over them. Gaslighting is a classic tactic used by abusers, cult leaders, narcissists and dictators and my cat if I may be so honest.

As a human who has experienced it, I can tell you that it is nothing less than evil. As I writer I can tell you that gaslighting is awesome sauce! Seriously, you pour some of that on your villain and you have yourself a bad guy and a story your reader won't soon forget.

Ok, so how do we add gaslighting to our miscreant's bag of tricks? Well, first we make him the sort of person that gaslights. And, there are personality traits peculiar to folks who use this sort of mental manipulation. Put these down on your villain's character sketch check list.


Gaslighter Personality Traits
A gaslighter is generally an authoritarian with others but not necessarily himself. He, in fact, may follow no rules and become defensive when given boundaries. With others, however, there is little room for error. For those who cross him there will be some sort of punishment. This will make others hesitant to cross him which further reinforces his behavior. For him, this complete lack of repercussions brings euphoria as does the dependence of others afraid to contradict him.
He is either hot or cold which further ensnares the target of his manipulation. His coldness is so chilling that any amount of warmth is welcomed. In his mind, he is completely correct. There is nothing wrong with him. He is unlikely to go to therapy but if he does, anything the professional says will be discredited.
And y'all, here's the real kicker. Despite his deplorable means, the gaslighter is well liked. He is charismatic. He is attractive. People want to be in his favor and liked by him. He is, in the truest sense of the word "charming" in that he bewitches all those around him. Your readers should love him and hate the fact that they do.
Ok, in the next round of FightWrite, we will look at how gaslighting will affect your targeted character.
Until then, I leave you with one of the best film examples of gaslighting, and one of my favorite movies of all time, The Usual Suspects. If you haven't seen this brilliant work, don't watch this clip. If you have, this is the end scene where the cop realizes how diabolically genius Verbal Kent is. Those will delicate ears, there's an "effy" in the clip.
The greatest trick the devil ever pulled was convincing the world he doesn't exist. – Verbal Kent, The Usual Suspects
Until the next round at FightWrite.net, get blood on your pages!