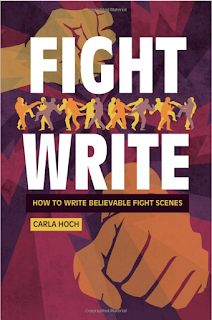 If you have read my book, Fight Write: How to Write Believable Fight Scenes, you are familiar with how fighting/violence is entangled with human emotion. The former simply can't be separated from the latter. And, from the standpoint of writing, I believe the emotions surrounding a fight scene are far more important than the blocking of the moves. The emotions are what every reader can relate to in a fight scene regardless of their knowledge of fighting.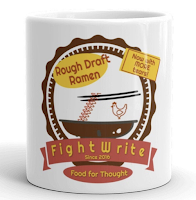 FightWrite Ramen, Rough
Draft Flavor! Now with
MORE tears!
So, I went to whom I felt was the best resource on the subject of guilt: fellow Houstonian, Brené Brown. Now, if you don't know who Dr. Brené is, I call her the Psychology Oprah! She is to psychology what Oprah is to everything else. Brené Brown is an amazing person and I suggest everyone, ESPECIALLY writers, read her work. She has spent the past two decades studying courage, vulnerability, empathy and shame. That last one was the one I wanted to know more about because, hey, guilt and shame are the same thing, right?
After reading Dr. Brené's work (I'm still reading Rising Strong) and watching her videos and listening to her podcasts I learned that I don't know much about guilt and even less about shame. Heck, I found out I don't know much about emotions as a whole because I'm not a fan of feeling them! WOW, this went from zero to personal real fast… Anyway, I can't be the only person who doesn't understand these emotions as they truly manifest. So, if you have a character who feels guilty and hates himself because of it #1, this post is for you and #2, you're wrong. They don't feel guilt. They feel shame. In this and the next post, I will explain the difference.
Shame
Shame is a lethal, self-centric emotion. It is connected to destructive behavior and requires silence. Shame convinces the one who feels it that they are unworthy of love, happiness or any good thing at all. When bad things happen to the person who feels shame, they will believe it is exactly what they deserve.
Shame is a constant, painful crushing of the soul. Our characters will go to great lengths to numb this feeling often using what Dr. Brené calls shame shields. So, if your character feels shame, this is how they may behave as a result to lessen the pain of that shame. I will relate each behavior to a member of the Breakfast Club. 😃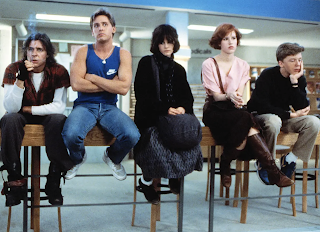 1. Move inward: The character will turn inward, withdraw from others, hide, or become quiet. They may wear clothing that makes them feel hidden and secure.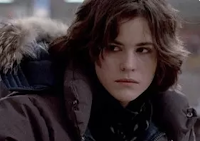 3. Move against: Finally, the character may move against the shame they feel by trying to make others feel shame as well. They will lash out to make their target feel the misery that they feel.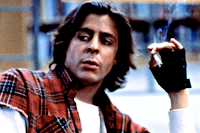 Ok, in the next post we will look at how guilt is different than shame. And, we will see how guilt manifests in our characters. Again, it's not what you think.
Until the next round at FightWrite™.net,